When travelling , safety should always be your top priority and be ahead of everything else. This is because your safety is something that can be affected at any moment. It is therefore essential that you take into consideration many different factors that could affect your safety when you are travelling abroad. Here is our guide to best maintaining your overall safety and security abroad.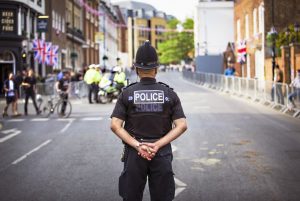 Knowing Your Surroundings
One of the most important things you can do when travelling somewhere is familiarising yourself with the local surroundings. Knowing your surroundings is absolutely essential in order to ensure your overall safety and security. One common mistake man of us make when going abroad is immediately going into relaxation mode. Whilst this is in essence the purpose of a holiday , it is important to also be alert as there are many holiday hotspots abroad that are notorious for crime and criminals often know who to target as tourists often stick out like a sore thumb.
A great way in which you can better familiarise yourself with your surroundings is paying attention to where you go in the local area. In addition to this gaining access to maps as well as speaking to local people about the area is a good way in which you can better familiarise yourself with the area. Knowing the local police number as well as transport links are other factors you should take into consideration.
Staying Safe
There are a number of ways in which you can stay safe on holiday and abroad. One of the best ways in which you can ensure your overall safety is following safety instructions. On planes read the emergency procedures as this gives you an idea of what to do and where to go in the event of an emergency. Emergencies can happen at anytime and are often unexpected. This is why it is important to know what to do when one occurs
A common issue that can lead to fatalities is lack of situational awareness as well as widespread panic. When these factors combine this can lead to more people becoming injured or killed in an emergency. Frequently when holidaymakers are on holiday many fail to leave relaxation mode and may be more vulnerable to emergencies and traumatic events as a result.
Another way in which you can better ensure your safety on your travels is by bringing a first aid kit. Bringing a first aid kid is a great way in which you can ensure your and others safety. It gives you the ability to assist with basic wounds or injuries should they occur.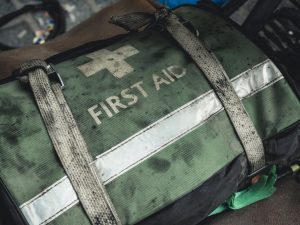 Planning Your Trip
Planning your trip is a key part of ensuring your safety when travelling abroad. This is because if you have set locations and things to do you are less likely to encounter crime or issues when travelling. When planning your trip ensure that you use local recommended services and speak to your hotel or travel agent about reputable travel companies. This is important as often taxi firms and other transport firms can take advantage or extort tourists if they use them and are unsure/uncertain of the local area.