We are into another year and that means more blogs form the eastaveinn team! Our guide will talk you through the different things that you should know and bear in mind for travel in 2020. We have a team dedicated to keeping track of the latest events , changes and occurrences within the industry.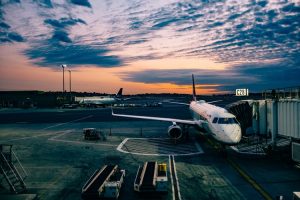 Flying In 2020
2020 is going to be a good year for the flying industry by our forecasts. Increasing major airlines are launching regular sales in order to attract more passengers to their airline overall. This is helping to increase the overall number of bookings being made. However it is important that you stay vigilant when looking at sales as there can often be hidden extra charges that may try and catch you out.
One of the most notorious airlines for this practice is Ryanair. Ryanair often ramp up charges so that when passengers are looking to choose seats or carry luggage then these will cost extra on top of the existing cost of the ticket. This can lead to the overall cost of the trip being raised significantly due to additional costs.
A good way through which you can save money on flights overall is using flight comparison websites that check the costs of booking a flight. In addition to this airlines do of course host their own sales as well. Overall flying is an excellent way to visit different countries over a short overall time period.
Saving Money Whilst Travelling
There are many different ways through which you can save money whilst travelling. One of the best ways through which you can save money whilst travelling is planning well ahead. Planning ahead means that flights are likely to be cheaper and also that you can budget how much you would plan to spend each day when on holidays. This allows you to make better savings overall.
Another great way in which you can save money by travelling is by speaking to local people. Speaking to local people is probably one of the best ways in which you can get ideas about where to go as well as ideas about the local area as well. This is because locals should have an excellent working knowledge of the best places to visit in the area as well as tips for how you can save money in the city that you are visiting.
A third way in which you can save money whilst travelling is by shopping in local supermarkets. Shopping in local supermarkets is likely to save you money. This is because eating out at restaurants every night can be extremely expensive.  Supermarket food can be cooked easily and provides much better overall value for money
Making The Most Of Your Trip
Making the most of your trip is very important when you are travelling abroad. This is because it can be ease to be lazy and relax on holiday. But whilst this ok for small period of time you might lose out on seeing some amazing sights if you do not travel and visit different areas on holiday. One great way in which you can get the most out of your trip is by finding out about the local area. Finding out more about the local area means you can plan more activities overall and see more of the area you are in on holiday.
Travel guides online as well as in travel agents can offer brilliant guidance on how you can make the most out of your holiday overall and enjoy it.