You may have read in our previous article a little bit about the process of our renovation that we undertook in order to create a vibrant and modern hotel space for our customers.  There was a great deal of work involved, no too mention lots of hurdles and challenges along the way.  The ability to keep these projects moving is a great skill in itself, and we were truly blessed to have such a great team of workers and contractors who made this dream a reality.  We want to give you a very brief glimpse into some of the work that was involved, everything from woodworm treatment to knocking down walls, to hopefully give you an idea of just how much work is involved in a project like this.
First Up: Woodworm Treatment
For those of you who don't know what woodworm is, it is not a word that you want to hear when undertaking a large renovation project like ours.  Woodworm treatment is not all that common in the climate that we live in, but nevertheless it can happen in area where there is excess moisture in untreated wood, like timber supports in walls and ceilings.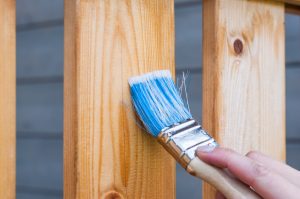 Perfect Woodworm Environment
A basement area which houses all of the necessary equipment needed to run the old building, like heating appliances, boilers and extraction systems, had some unseen wooden supports that had started to suffer from woodworm.  First step for us was to contract a professional woodworm treatment company to survey the extent of the problem and apply a special treatment so that the woodworm would not advance any further.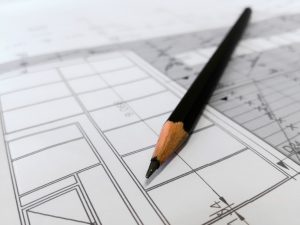 Surveyors Approval
Many people dive head first into renovation projects without first consulting a surveyor or architect to find out if there are any structural concerns that should be taken into account before undertaking any renovation work.  Whilst this is definitely more common amongst domestic home renovators rather than commercial developments, it is still an important factor that too many people choose to overlook and then regret down the line.  We hired two separate surveyors, one from a surveying firm, and another well respect architect, and both gave the thumbs up in terms of how sound the building was.
The Reality of Renovations
This is the nature of building work.  Expect that it will take twice as long as you planned and cost twice as much as you budgeted for.  There are always surprises along the way, and the best piece of advice that we can give is never overlook anything.  If you do, it could come back to bite you later on.  For example, if there is hidden plumbing that is not up to scratch for the overhaul of the project, this will need to be attended to.  There will always be jobs that will crop up that cannot be simply left until a later date, and these will eat into your budget.  Preparation is key, make sure you have scrutinised everything thoroughly and left nothing to chance, and remember, 'prepare for the worst, hope for the best.'