This is a guest post written by my dear mother, who decided last year that she wanted to move back to her roots in a far off place know as Scotland.  My mother has always placed great emphasis on knowing who you are and where you come from, and for as long as I can remember she has been researching the family history and trying to join all the dots.  After reconnecting with some family members in Glasgow in Scotland, she decided that she wanted to move over there, not permanently, but semi-permanently as she put it.  Of course, we all supported her decision, even if it meant moving thousands of miles to a grey and rainy country.  With some help from relatives on the ground, she got in touch with a letting agents Glasgow that would help her find the perfect wee spot for her in Glasgow.  This is her story.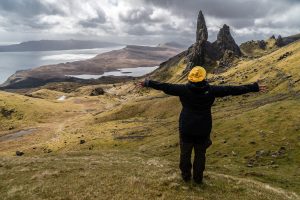 Letting Agents Glasgow Get a Phone Call
We all thought is was hilarious when mum told us the story of her first contact with the letting agents Glasgow.  It was like something out of a comedy sketch.  Our mum phoning up and asking in her eloquent Californian accent, 'I'm calling in regards to a property in the West End of Glasgow.  I'm in America right now but would love to arrange for one of my relatives to look over the place and sign off on it.'  The young girl on the other end of the phone must have though it very odd, and a bit out of the ordinary to receive such a phone call.  My mum said that the accent was a little strange, but they managed to set up the whole thing, which we were all very impressed by.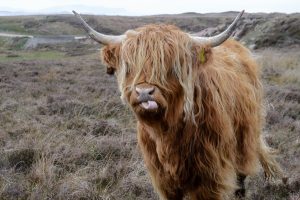 The Plan
My mother has always been very good at making plans, and her latest venture would be no different.  She had meticulously research every step of the process, leaving no stone unturned, and carefully planning her every move.  Her plan was to arrive around April time, stay for the summer, reconnect with various family members across Scotland, have all of us to visit a few times and see all that Scotland has to offer.  Then during the middle of summer she would arrange for a company to holiday let the property out during the winter, so that it wasn't just lying empty.  That was the plan.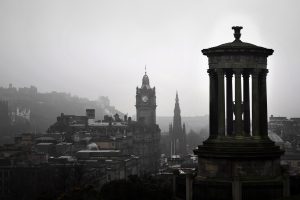 What Happened?
Well like every other one of my mother's plans, it was executed flawlessly.  Yes there were a few bumps in the road along the way, but that's life, and knowing my mother, she met these challenges head on and did not let anything phase her.  She had already been there for a few months and had been completely captured by the romanticism of Scotland.  When June came around, a total of 12 of the US family all headed out to Glasgow to stay and meet the long lost family.  Needless to say we all had a great time, and we all though Scotland we absolutely beautiful.